Events
Concert at the Window Piazzale Baracca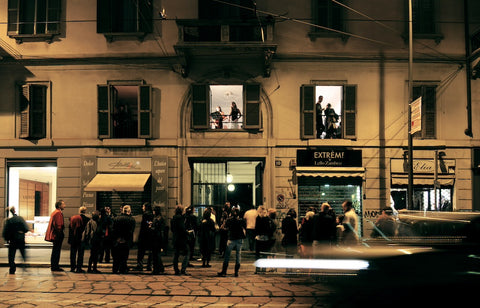 Concert at the Window Casa Verdi 
Paola Mirai is crafting a musical tome, weaving it through a tapestry of events, beckoning the audience to enrich its pages with melodies, images, tales, and poems, all blossoming from the harmonious fusion of East and West.
Concert at the Window Via Custodi 
On November 25th, Paola Mirai unfurled the doors of her studio in Milan's Navigli district, a haven where her jewelry takes shape. This gathering, a chapter of the "Concert at the Window" series, wove together music and art, transforming each piece of jewelry into a fragment of a larger, enchanting tale.